Sizzling Sale!
Sourcebooks is running a Valentine special on some of its titles. Be sure to check out all these red hot reads!
Let's start with my WAKING UP WITH A RAKE (Book 1, Royal Rakes series) now just $2.99!
To prevent three royal dukes from marrying their way onto the throne, heroic, selfless agents for the crown will be dispatched…to seduce the dukes' intended brides. These wicked rakes will rumple sheets and cause a scandal. But they just might fall into their own trap…
Claim YOUR rake today.  Kindle | Nook
Haven't read X MARKS THE SCOT, 2013 RT Reviewers Choice nominee by Victoria Roberts? What about TO WED A WICKED HIGHLANDER, RT Book Reviews and Night Owl TOP PICK? Now's your chance. Both are available on Kindle for $2.99. Act fast before the deal is gone.
X MARKS THE SCOT: http://tinyurl.com/kfzpd6b
TO WED A WICKED HIGHLANDER: http://tinyurl.com/kq9pk53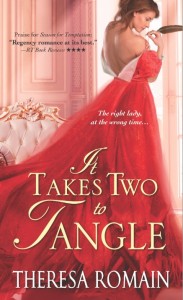 My friend Theresa Romain's IT TAKES TWO TO TANGLE is also on sale. This Regency tale is a take on the Cyrano story, complete with secret letters & a wounded hero. Yum! $2.99! Kindle | Nook
Shana Galen's IF YOU GIVE A RAKE A RUBY is $2.99 on Amazon and BN.  A glamorous courtesan with a secret and a dashing spy must stop a killer.
Amz: http://amzn.to/VNraIz
BN: http://bit.ly/1nq2oJe
What a great way to start Shana's Jewels of the Ton series!
And for paranormal lovers, be sure to check out these great deals:
Shona Husk's dark romances, For the Love of a Goblin Warrior http://amzn.to/1eKVAGN & The Outcast Prince http://amzn.to/1fUXDoj are on sale! $2.99!
Wildcat by Cheryl Brooks is on sale for $2.99! Meow!!! http://tinyurl.com/krmbrje
The Regency era collides with Twilight in Brooklyn Ann's Bite Me, Your Grace. Kindle
Love Steampunk? Try Bec McMaster's Heart of Iron. Now for your Kindle $2.99!
Want a really hot hero? You need my critique partner, Ashlyn Chase's How to Date a Dragon! Be ready for laughs as well as sighs. Kindle
Looking for a fun time travel romance? You'll love Gina Lamm's Geek Girls Don't Date Dukes. Kindle
All these terrific stories are offered at $2.99, but I don't know how long the sale will run. Time is of the essence. Give yourself a Valentine's gift a little early. You deserve it!
Happy Reading,
Mia